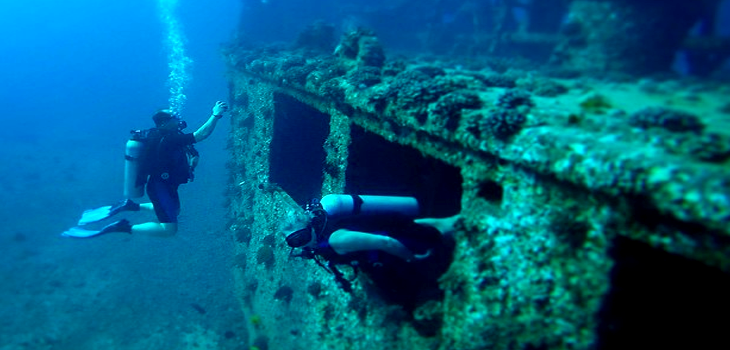 Take your diving to a new level!
As a certified diver, you've already had the privilege to see what few have.  But did you know that there is still much more you've been missing? Let Banzai Divers take your diving to a level you never imagined possible. While you learned how to dive in the Open Water Course, the Advanced Course will show you what you can really do as a diver!
Our 2 to 3 day course includes an online PADI E-Learning course that will cover the knowledge necessary prior to beginning your in-water training. The link to your online course will be emailed to you once enrolled.
The in-water training consists of five Adventure Dives where you will learn skills pertaining to a specific area of diving during each dive. Two of these dives are required to be Deep and Navigation training dives.
The Deep dive will walk you through the specifics to planning for and executing a dive up to 100 feet/30 meters safely.
The Navigation dive is a blast. Here you will learn to use advanced navigation techniques and patterns. This is one of the most important skill sets that separates a good diver from a great diver!
The other three dives are electives, meaning you may select training dives based on your individual interest. Like taking photos? Sign up for Digital Underwater Photographer! Buoyancy need some work? Try Peak Performance Buoyancy! Take a look at these and more options in the following list…
PADI ADVENTURE DIVE OPTIONS
Boat Diver
Peak Performance Buoyancy
Digital Underwater Photography*
Night Diver*
Wreck Diver*
Underwater Naturalist
Fish Identification
Search and Recovery
* additional fees may apply