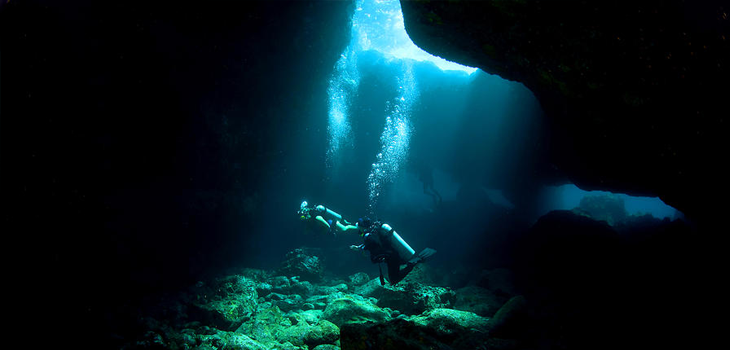 Hawaii's Unique Underwater Topography
What is a lava tube?
A lava tube is a lava cave that can form when lava, or pahoehoe in Hawaiian, flows beneath the surface of hardened rock. As the underground flow slows and cools, tunnels can form as it creates a crust around itself. Underwater, this creates a truly spectacular seascape few people see. Tunnels, caverns, arches, pillars, and trenches resulting from this geological process are spread throughout some of the dives we offer at Banzai Diver Hawaii. Find your lava tube adventure below!
Pupukea Marine Life Sanctuary, North Shore
Makaha Caverns and Stars, West Side