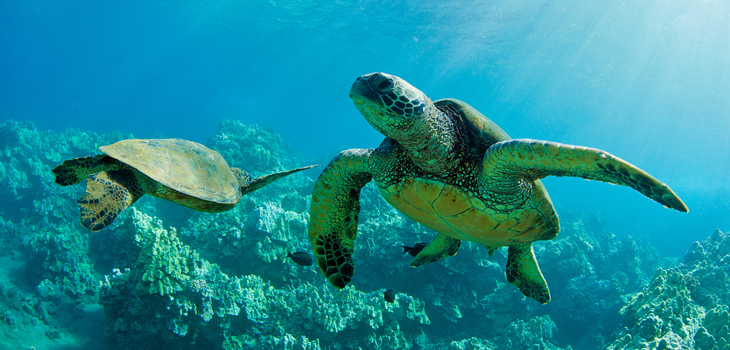 The ease of Hawaiian beach diving
While Oahu has many excellent boat dives available, our beach dives are world renown! From the lava tubes in the Pupukea Marine Life Sancturary on the North Shore, to the colorful hard-corals at Electric Beach on West Side, there is something for all dive experience levels. Diving from shore poses several advantages including a relaxing pace without the space restriction of boats, enjoying the sunny beaches in-between dives, and amenities such as beach restrooms and showers. Also, in general they are more affordable as they do not include costs of boat use. Below is Oahu's best shore dives!
West Side
Electric Beach
10 to 30ft (3-10m)
This is a cool dive! This site gets its name from its highlight attraction, a outlet pipe that the local electric plant uses to cool its systems. Fear not, there is no radio activity here, though you might suspect otherwise from the stellar coral growth and abundant marine life. Watch the show put on by the fish and turtles as they play in the swirling water caused by the pipe. Keep your eyes peeled for the illusive peacock flounder gliding along the sandy shell laden bottom.  This ones a blast!
Yokohama
20 to 90ft (7-27m)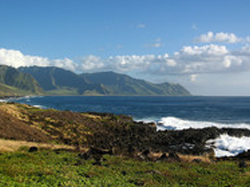 This remote and exotic bay encumbers some of the most entrancing views into the deep Yokohama Valley. Because it is a condition dependent dive, its a rare gem that's not often dove. You never know what you might spot here.
North Shore
Firehouse Cathedrals
25 to 60 ft (8-18m)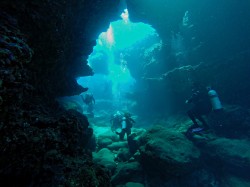 This is a religious dive experience! Located just behind the fire department, you'll find this dive temple. Skylights over a large lava tube create a Hawaiian light show not to be missed. Like Sharks Cove this dive in also in the marine sanctuary, so there is lots of marine life to see as well.
Haleiwa Trench
40-95ft (12-30m)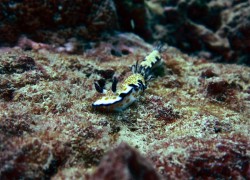 This man made trench was created by the military to hide submarines. A unique deep dive, it is accessible from shore at the edge of a shallow reef. You can virtually "walk" across the water to the entry point where you look over the edge of a straight drop down to the bottom of the trench. Follow along the bottom for great topography and cliff dwelling critters, then cruise along the top for exceptional corals and turtle stations.
Sharks Cove
20 to 50ft (6-15m)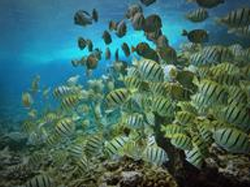 Located in Pupukea Marine Life Sancturary, This site is perhaps the best example not only Oahu diving, but Hawaii in general. The uniqueness of this site has attracted attention of divers across the globe. Everything from lava tubes and caverns, green sea turtles, endemic fish, dolphin, and monk seals are found to take advantage of this protected marine reserve.
Three Tables
15 to 60 ft (5-18m)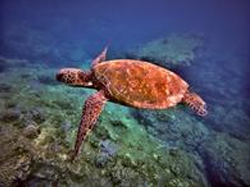 Named after the 3 flat reef slabs that just breach the surface. In between world famous Waimea Bay and Sharks Cove, this dive will leave you in awe. Lava rock walls and pillars create another unique Hawaiian seascape. Plenty of turtles and endemic fish can be found here. Swim alongside rainbow parrotfish and schools of convict tang. If your good on air, you might make it to Carwash, one of our North Shore boat dives.