29 Down
70 to 85ft (20-26m)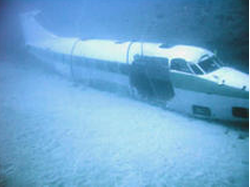 This is the sunken plane from the TV series "29 Down." Though much of the plane has been battered away from large swells, there is actually quite a nice reef surrounding it where many of Hawaii's fish and critters can be spotted.
Black Rock
75 to 85 ft (22-26m)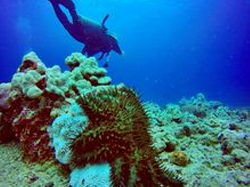 Follow a long lava rock overhang and look for turtles, sharks, and occasionally eagle rays. Lots of crustaceans and shells can be found here as well. Watch your depth, this site can distract you!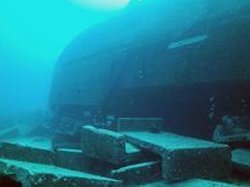 LCU stands for Landing Craft Unit. This is another great wreck on the west side of the island. Though it is new and the growth is still sparse there is still lots to occupy your time here.  Aside from the ship, over a hundred z blocks were scattered and now house white tip reef sharks, trumpet fish, and more.
Makaha Caverns
25 to 60 ft (8 -18m)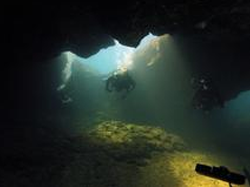 A staff favorite. This site boasts some of the best examples of Hawaii's unique lava topography with trenches, lava tubes, and caverns every way you look. Stick close and follow our guide as they point out huge sleeping turtles, several species of lobster, resting white tip reef sharks and more. Take time to appreciate the ambient light show through the skylights in the tops of the caverns.
Stars
25 to 60 ft (8 -18m)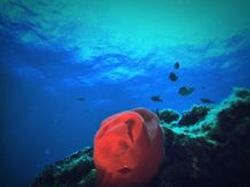 Another west side must dive! Known locally as Keau Corners, this is another great topography dive. Here you can drop through a vertical lava tube down to the bottom where you make your way to one of the most spacious caverns on the island. Everything from rare nudibranchs to the endangered Hawaiian Monk Seal can be found here.
The Mahi
70 to 90ft (20-27m)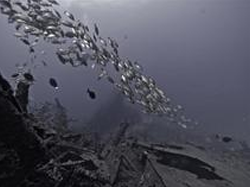 Though this wreck was sunk on purpose to create an artificial reef, you would think it was in battle! Originally a Navy minesweeper, this ship was thrashed by two different storm years apart, finally completely ripping her clean in half. The main attraction here is the frequent spotted eagle rays. As many as 3 dozen strong have been reported here. There is also huge schools of blue line snapper, octopus, eels, and occasionally a very large barracuda.