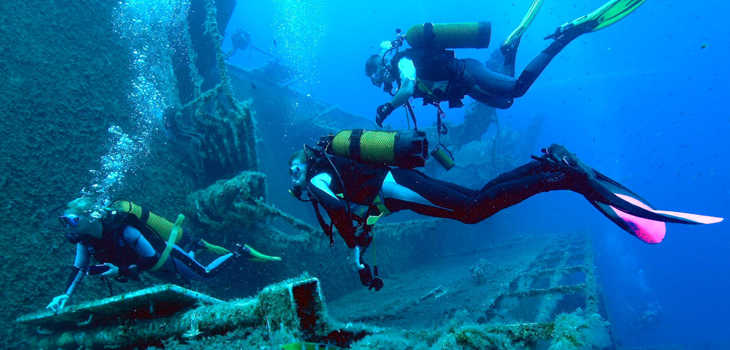 Earn your stripes!
PADI Specialty Courses are certifications specific to an area of diving. Different from the Advanced Open Water Course, where you do a single dive in different areas of diving, the Specialty Courses consist of two to four dives specific to an area of diving.
For example, you really enjoyed diving The Mahi shipwreck during your Deep dive in the Advanced Course. Now you want to learn more about diving shipwrecks. You would enroll in the Wreck Diver course, where you would execute 4 wreck dives where you learn to navigate and penetrate shipwrecks. After this course you would receive a certification of Wreck Diver.
Or maybe you really enjoy the thrill and discipline of deep diving. Enroll in the Deep Diver course where you learn in great detail the physiological effects of diving deep. After this course you will be qualified to dive to the maximum recreational scuba depth of 130 feet/40 meters!
Find the right PADI Specialty Course for you below!
AWARE – Coral Reef Conservation
AWARE – Fish Identification
Boat Diver
Deep Diver
Digital Underwater Photographer
Drift Diver
Enriched Air Diver
Equipment Specialist
Multilevel Diver
Night Diver
Peak Performance Buoyancy
Search and Recovery Diver
Underwater Naturalist
Underwater Navigator
Underwater Videographer
Wreck Diver